Welcome to Namibia Biomass Industry Group!
The Namibia Biomass Industry Group (N-BiG) was established in 2015 as a non-profit industry association with the vision of shaping the future of bioenergy and bio-based products in Namibia. N-BiG represents a wide range of members from private sector and academic and research institutions across the Namibian bush-biomass sector. We drive innovation and technology development and offer technical expertise on biomass value chains. Part of our mandate is to explore market opportunities and promote industry diversification. Through the De-bushing Advisory Service, our advisory services division, we support capacity development by providing training and mentorship programmes on sustainable bush control and biomass utilisation.
INFORMATION SHARING
We are a hub of biomass information. We collect and deliver information to the public on initiatives, funding opportunities and biomass industry development.We put our members in touch with suitable contacts or find tailor-made solutions together with them!
MARKET DEVELOPMENT
We explore market opportunities and support members in accessing new markets and expanding on the existing ones for competitiveness. N-BiG also facilitates commercialisation and market development for bio-based products such as wood chips, animal feed, biochar, activated charcoal, wood-plastic composites and more.
APPLIED RESEARCH AND DEVELOPMENT
We facilitate analytical services for members and industry at large aimed at unpacking Namibian biomass properties through cutting edge research. N-BiG also offers product development support by leveraging its membership network and associate organisations.
TECHNICAL EXPERTISE AND NETWORKING
We offer comprehensive technical expertise on aspects of biomass as well as easy access to all biomass services. We provide platforms for exchange between our members and the industry as well as create synergies for business opportunities with international and local buyers through networking events.
ADVISORY SERVICES AND CAPACITY BUILDING
We give advice on sustainable bush control and biomass utilisation through our advisory services division, the De-bushing Advisory Service. We support identify industry needs and address those needs in the best way possible, whether it be through stakeholder workshops, trainings, site visits or mentoring. .
Namibian Biomass in Numbers
+45

million
hectares bush encroached
+11300

jobs
in havesting and processing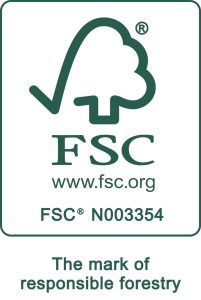 +1

.6 million
hectares FSC certified
+50

%
increase in charcoal exports
+300000
hectares bush controlled
+7700

tonnes
of bush feed produced